Plumbing Repair in Anniston, AL
Expert plumbing service, repairs, and installations are available at Dunn's HVAC.Most of us don't worry about our plumbing until something goes wrong. Then it's a genuine emergency!
We take pride in being the most reliable plumber in Anniston, AL. Our licensed plumbers at Dunn's HVAC are highly trained and ready to handle any situation quickly. Our "Dunn Right" ethos of honesty, integrity, and trust is the foundation of our honest and affordable rates.
Plumbing Repair in Anniston, AL
Because we understand that you depend on your system functioning properly for you, our staff will do your plumbing repairs in Anniston, AL quickly. Put an end to plumbing concerns by having our staff repair your system. Your sewage, water lines, and everything in between may all be fixed by us.
Sump Pumps
Sump pumps in all applications are repaired and replaced by us. Simply give us a call if you have water in the lower level of your home or if your sump pump isn't working well. We'll get it pumping again as quickly as possible.
Book Online
Book Online
Emergency Plumbing
We understand that plumbing problems are never convenient. As a consequence, we provide 24-hour emergency plumbing in Anniston to assist you halt your issue and bring your house or company back to normal.
Our emergency plumber in Anniston is here for you no matter when you need them. Just give us a call and we will be there soon and stay until the problem is resolved.
Drain Cleaning
In both residential and business settings, we treat small to major drain obstructions. We can clean your drain if it is in need of cleaning. Call for drain cleaning in Anniston today to get the clear drains you've been needing and wanting.
Toilet Repair
When it comes to your plumbing in Anniston, your toilet is a key component. If it's not working well, we'll repair it or replace it for you. We can fix leaking, overflows, toilets that won't flush, and more.
Frozen Pipes Repair
When the cold weather takes its toll on your pipes, we can arrive immediately to halt the water flow and fix the ruptured pipe. We'll complete your plumbing repair in Anniston, AL fast to get your system working again soon.
Residential Plumbing
We will do any plumbing service, repair, or installation you require for your property. Our qualified residential plumbers can handle any sort of home plumbing problem, including drain cleaning in Anniston and any plumbing installation you require.
Commercial Plumbing
We'll perform any plumbing service, repair, or installation that your company may require. Our commercial plumbers are skilled in promptly resolving any commercial plumbing issue you may have, including providing an emergency plumber in Anniston.
Get Help With Plumbing in Anniston Today
Reach out to us at Dunn's HVAC today for help with any part of your plumbing system. From septic tank service in Anniston, AL to unclogging drains or repairing your sewer line, we do it all.
You can call us, too, for emergency plumbing in Anniston. Our team will get to you fast and implement the best possible solutions for your home.
Book Online
Book Online
Water Heaters
We repair, install, and replace all types of water heaters, from electric to gas, tankless to on-demand, and anything in between. If you need to heat water, our plumber in Anniston, AL offers several options for you.
Plumbing Installation
When you need a plumbing installation, reach out to our team. We install everything from faucets and fixtures to new water heaters, garbage disposals, water purifiers, and more. Call now to get your plumbing working the way you need it to.
Plumbing Inspections & Maintenance
We also offer plumbing maintenance and inspections for your home. When you need to know that your plumbing is going to work well for you, give us a call and we will be there to help you out soon. If we find problems, we'll let you know and fix them fast.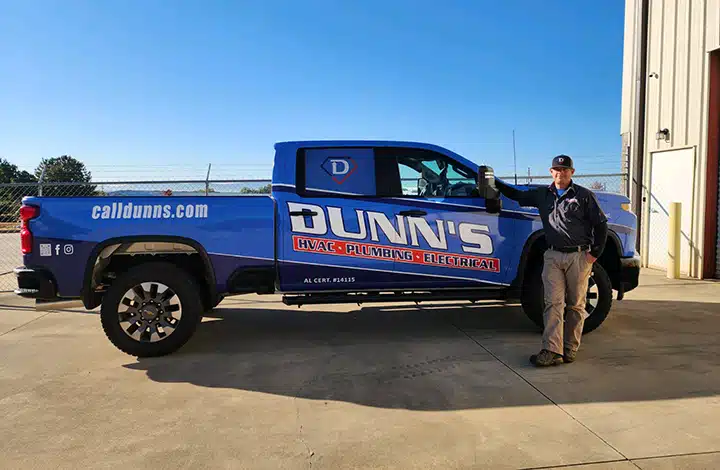 Other plumbing repairs we also handle:
Shower faucet repair or replacement
Sink faucet repair or replacement
Outdoor faucet repair or replacement
Outdoor shower repair or installation
Garbage disposal repairs
Grease Trap Services
Floor drain cleaning
If it has to do with water coming in or water going out, then we most likely handle it!
Book Online
Book Online