Drain Cleaning in Anniston, AL
When it comes to drain cleaning in Anniston, AL, look no further than Dunn's HVAC. Our experts will work with you to identify the answers you require and get your drain unclogged as soon as possible. We prioritize you and your experience because we want to bring things back to normal as soon as feasible for you.
What Causes Clogged Drains?
A variety of factors might contribute to clogged drains in your plumbing in Anniston. Sometimes it happens because your pipes are old and buildup builds organically. Other times, clogged drains are caused by someone pouring fat down the drain, which hardens and creates a sticky mess for everyone.
Guests who don't know what your drains can handle may cause problems by flushing feminine products, cotton balls, dental floss, and other items. A blockage might also occur as a result of a tree root growing into your drain! Our plumbers will locate the clog, repair it, and then advise you on how to avoid the problem in the future.
Book Online
Book Online
Our Services for Drain Cleaning in Anniston
We can clean any drain you might be having trouble with in your home. Our plumbers in Anniston, AL can help with:
Sewer Line Drain Cleaning
Sewer Clogs
Kitchen Drain Cleaning
Bathroom Drain Cleaning
Residential Drain Cleaning
Routine Maintenance
Commercial Drain Cleaning
Do You Need Drain Cleaning in Anniston?
Are you unclear if your drains require the services of a plumber in Anniston, AL? Maybe you're wondering if you should be able to tackle the problem yourself, or if it's really that big of a matter.
You should always contact for drain cleaning in Anniston, AL if:
You are dealing with a sewage backup.
No matter what you do to remove it, your blockage reappears.
Even if you employ your typical drain cleaning procedures, your clog will not move.
You are unsure about cleaning your drains yourself, or your DIY approach has failed.
Our Process for Clearing Drains
When it comes to eliminating clogged drains in Anniston, AL, we employ a broad range of techniques. We occasionally use a plumbing snake to locate the blockage and split it up or remove it. Other times, we may employ mechanical or chemical procedures to clear your obstructions.
If the blockage is in your sewage system, we will normally use hydro jetting to dislodge it. A concentrated jet of water is sprayed into your pipes to break up and eliminate obstructions.
Get Help With Plumbing in Anniston Today
Give us a call if you have a clogged drain! One of our skilled plumbers in Anniston, AL will arrive at your door shortly to assist you in locating the answers you want as quickly as possible. Call us now or whenever you need your drain unclogged!
Book Online
Book Online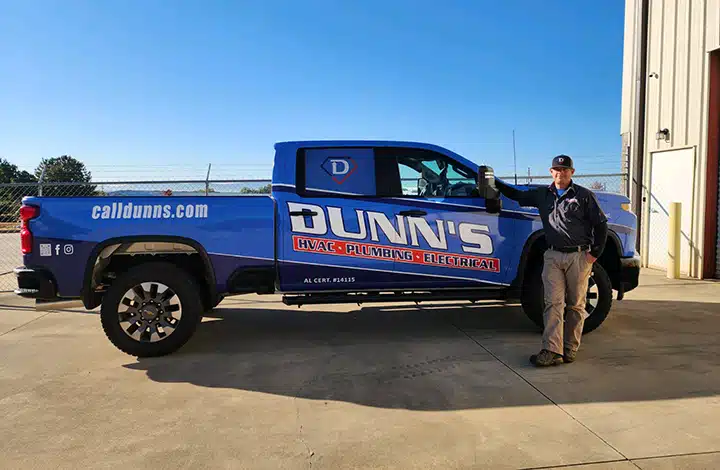 Other plumbing repairs we also handle:
Shower faucet repair or replacement
Sink faucet repair or replacement
Outdoor faucet repair or replacement
Outdoor shower repair or installation
Garbage disposal repairs
Grease Trap Services
Floor drain cleaning
If it has to do with water coming in or water going out, then we most likely handle it!
Book Online
Book Online