Circle Of Champions Award Winner
You Can Trust Us With Dependable Service "Dunn" Right!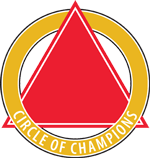 Bryant Circle of Champions Award
Dunn's Heating, Cooling, Plumbing, and Electrical is proud to announce that we have been awarded the Bryant Circle of Champions Award for 2021. As a Bryant Factory Authorized Dealer, we strive to meet Bryant's values of commitment to quality products. Our team is dedicated to customer satisfaction and also performing the highest level of service possible. Bryant recognized Dunn's Heating, Cooling, Plumbing, and Electrical as one of their most productive and also committed dealers that implement their values in everyday service.
HVAC Anniston, AL
The Circle of Champions award specifically honors the dealers across the United States that have shown commitment to excellence in leadership, focus, and also determination. In 2021, our business stood out to Bryant in prioritizing our customers, promoting leadership in the field, and providing efficient and also quality service. The Bryant Circle of Champions Award is a great honor and only encourages our team and also our company to continue serving our customers with our best work. As we continue into 2022, we are excited to serve you! Below are the services we provide Bryant products for:
Heating and Air Repair
HVAC Maintenance
Heating and Air Installation of Bryant Systems
Thermostat Installation
Dehumidifier and Humidifier Installations
Duct Cleaning Services
Quality Heating and Air Services
We strive for greatness. Our team focuses on offering long-lasting, dependable, and affordable products for our customers. We trust Bryant's equipment, and Bryant has trusted Dunn's Heating, Cooling, Plumbing, and Electrical in installing their products with our name attached. You can call our office anytime for more information on our services or also on Bryant products. You can also visit Bryant.com for detailed information on their equipment and customer reviews. When you are looking for heating, air conditioning, electric, or plumbing services in Anniston, Alabama, you know whom to call! Dunn's Heating, Cooling, Plumbing, and Electrical has shown to be the best in the business for all your home needs.